Hotel in Kiev - "West Park Hotel"
"Welcome! The hotel - "West Park Hotel" offers 30 comfortable, spacious rooms of four categories, meeting European standards and meeting the requirements of even the most discerning traveler, a conference room and a cozy restaurant.
The hotel rooms are equipped with everything necessary for comfortable and pleasant rest: comfortable beds with orthopedic mattresses, air conditioning, flat screen TV with digital channels, as well as own bathroom and necessary hygienic set.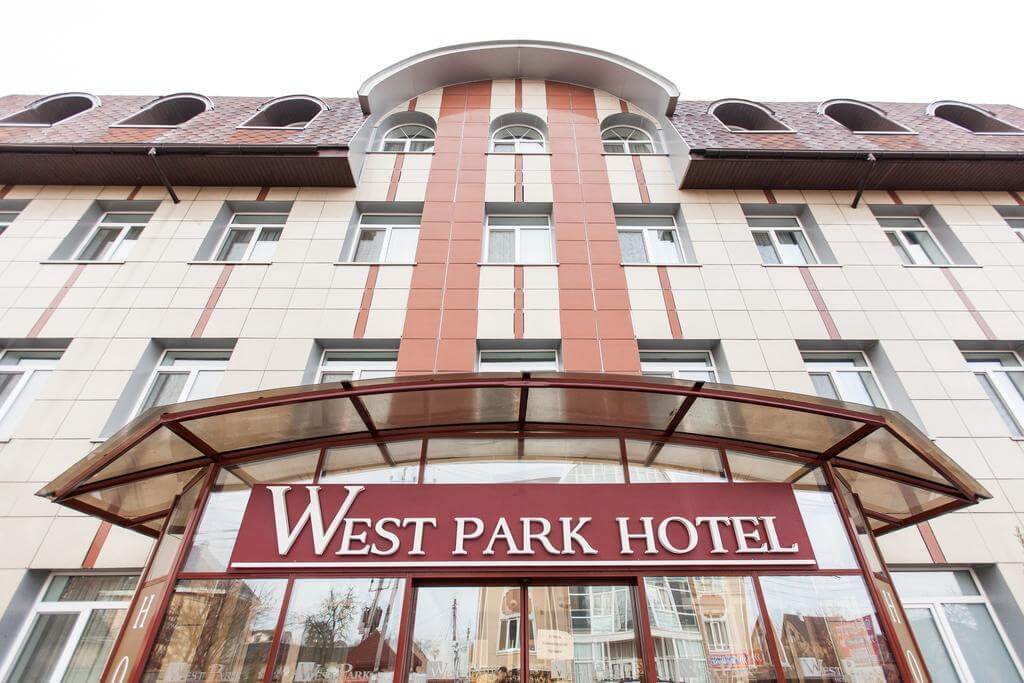 Hotels in Kiev - Zhulyany
Kiev is one of the most beautiful cities in Ukraine, located on the Dnieper River. The city is famous for its architectural monuments and historical museums. Tourists from all corners of the planet come together every year: business tour, honeymoon, sightseeing, youth trips, sporting events. In Kiev, there is something to see. And if you want to have a perfect rest, you need to book a hotel in Kiev then it will be remembered as the most comfortable city.
Hotel near KievExpoPlaza at low price Kiev
The choice of the location of the hotel depends on many factors. Before you book a hotel you need to familiarize yourself with transport accessibility, infrastructure and take into account the purpose of the visit. I want to note that many hotels in Kiev are near metro stations. Almost all Kiev hotels inexpensively will provide you with their services at any time.
If the purpose of your visit is to visit the exhibition center, then the nearest hotel next to KievExpoPlaza is the "West Park Hotel".
The way from the airport is only 9 km, and you are already in the lobby of the hotel. There are 30 rooms in the hotel. The room price will pleasantly surprise. Choose a place of residence based on your taste preferences.
Business hotel near airport (district) in Kiev
If you arrive in the city for a short time, hotels in Kiev inexpensive on favorable terms will provide a room decorated in a refined style without problems.
"West Park Hotel" is located next to the railway station. A ring road is 450 meters from the hotel. The hotel has a wide range of cultural and entertainment programs, a restaurant, a guarded parking lot, free Wi-Fi. For conducting business events, speakers can use the conference room specially created for conducting lectures and trainings. The spacious rooms are furnished and equipped with everything you need. Stylish, modern, comfortable. Air conditioning, TV with LCD screen, minibar. The bathroom has everything you need. For the security of guests, the system is video surveillance and fire safety.
Book a hotel for two in Kiev on Sofievskaya Borshchagovka
In the 19th century, a secular travel tradition appeared in secular society, each person is familiar with the expression "honeymoon". The first month of the young couple after the wedding, of course, you want to keep in memory bright and memorable memories and unforgettable moments of happiness. For a chic honeymoon, you only need to book a hotel and Kiev will remain in your memory forever. Restaurant, European cuisine, breakfast, maximum rest and comfort for two in Kiev. Our staff, knows your language and will speak it!
Renting an hourly room at a hotel is inexpensive
Choose us because we have a warm atmosphere, homeliness, friendly staff. Hotel hourly Kiev - this means you to us!
We offer a list of services:
Choosing hotel hourly Kiev, any guest of the capital takes into account the new format of service, modern design, a wide range of services, the availability of pricing policy and the area of residence.
To stay at the hotel - "West Park Hotel" you need to contact our manager who will help you book the room you chose. We work to make you relax!
The wellness services include a Turkish bath, Jacuzzi, massage and sauna. There is a place for hiking, and you can play table tennis;
Breakfast in your room and very, very tasty coffee! (there is a children's menu available);
Free internet is available on site;
There is a station in the guarded parking lot to charge your car;
There is a storage room at the front desk. You can use the tour desk. Registration is carried out individually for check-in and check-out;
Your room will be cleaned every day. Separately, if you need a service ironing clothes and laundry;
We have a banquet room for various events;
Photocopying services are provided;
Transfer from the airport, as well as car rental;
There are separate places for smoking.